Content
Common Conditions Treated by RMT
Massage Therapy Techniques Utilized by Our RMT
What is an RMT?
A Registered Massage Therapist (RMT) is a highly-trained and certified specialist capable of manipulating soft tissues, including connective tissues, muscles, tendons, ligaments, and joints, to enhance performance through improved joint mobility. This helps to alleviate discomfort and pain. In other words, an RMT specializes in massage therapy.
Through specific massage therapy techniques, RMTs can help various patients, including athletes, weekend warriors, and any individual looking to relieve their soft tissues, of pain and discomfort. Whether your discomfort stems from everyday stress, mental distress, underlying musculoskeletal conditions, injuries, or muscular overuse, a Registered Massage Therapist possesses the necessary skills to help you.
Unlike regular spa massage therapists, Registered Massage Therapists are trained to assess and treat soft tissue conditions and formulate a treatment plan comprising of one or more massage therapy techniques. Some of the treatment techniques that RMTs utilize include hot stone massage, trigger point release, deep tissue massage, we well as other techniques.
RMTs are a vital part of any Sports Medicine Centre as they help in rehabilitation, injury management, and injury prevention, of athletes, weekend warriors and other active individuals. This is why Push Pounds Sports Medicine has highly-qualified Registered Massage Therapists in Toronto to offer unrivaled services to our clients.
About Us
Push Pounds Sports Medicine is a leading Sports Medicine Centre in Toronto that offers treatment, rehabilitation, and performance enhancement to individuals of all levels. We cater to athletes, weekend warriors, and anyone else looking to improve their overall performance or treat musculoskeletal-related issues.
Our Registered Massage Therapists are experienced and certified to provide the best massage therapy treatments in Toronto through a personalized healthcare system. A personalized treatment system ensures that each client that walks into our facility is catered for according to their unique system, health, and needs.
Push Pounds Sports Medicine RMTs work with a team of highly-qualified musculoskeletal specialists. This ensures that you have all the resources you might require during your treatment or rehabilitation.
Whether you are recovering from an injury, preventing an injury, or simply looking to improve your mobility, Push Pounds Sports Medicine has the specialists, equipment, and everything else that you need.
Common Conditions Treated by RMT
Through various massage therapy techniques, our Registered Massage Therapists can treat many conditions or alleviate their symptoms. Some of the conditions that can benefit from RMT services include, but are not limited to:
Sport injuries
Edema
Stress-related insomnia
Arthritis
Pregnancy
Fibromyalgia
Plantar Fasciitis
Digestive disorders
Asthma
Cancer
Anxiety
Depression
Myofascial pain syndrome
Multiple sclerosis
Tendinitis
Stress and stress-related conditions
Inflammatory conditions
Tennis elbows
Muscle spasms
Sciatica
Post-surgical rehabilitation
Chronic fatigue
Sprains and strains
Apart from the above conditions, our registered massage therapists can help reduce pain and discomfort associated with other musculoskeletal-related issues. Contact Push Pounds Sports Medicine to schedule an appointment with one of our RMT specialists or inquire about our services.
Massage Therapy Techniques Utilized by Our RMT
In this massage technique, Registered Massage Therapists apply slow, forceful strokes of varying pressure to target different groups of deep layered muscles and connective tissues. It's used to target and treat chronic pain and aches by breaking down muscle knots or adhesions, relieving muscle tension, and breaking up scar tissue. The benefits of deep tissue massage include:
Reduces muscle inflammation
Breaks down scar tissue and knots (rigid bands of muscle tissue) in muscles
Improves circulation to promote faster soft tissue healing
Alleviates muscle pain due to injuries
Helps athletes and other individuals recover from injuries
Improves mobility
Enhances mood and relieves stress
Sports Massage
Sports massage is a massage therapy tailored to suit the special needs of professional athletes and other active individuals. Athletes are involved in strenuous activities that strain and sometimes overuse their muscles, causing pain and discomfort. Sometimes, their muscles and connective tissues incur injuries, which require fast and effective treatments.
At Push Pounds Sports Medicine, our RMTs specialize in sports massage therapy, and they can help active individuals recover from injuries during their rehab, relieve pain and discomfort, and prevent injuries. Some benefits of sports massage include:
Improved performance
Stimulates soft tissue repair
Helps avert sport-related injuries
Reduces recovery time after workouts
Alleviates soft tissue pain caused by strenuous activities
Improves mobility
Trigger Point Massage
A trigger point is a small, tight nodule (band of muscle fibres) that forms in the muscles due to injuries or overuse. Trigger points are notorious as they tend to irritate the surrounding nerves, causing pain and discomfort. They can also cause referred pain, i.e., pain in other regions of the body. For example, a trigger point in the upper back muscles can cause headaches.
Trigger point massage has the following benefits:
Improves flexibility and range of motion
Helps alleviate headaches
Decreases pain in the musculoskeletal system
Better posture
Improves overall performance
Improves blood circulation
Faster recovery time after workouts
Swedish Massage
Swedish massage is one of the most commonly performed types of massage therapies. RMTs utilize long slow strokes, vibration, deep pressure, kneading, and tapping to relax your muscles and improve your overall wellbeing. Apart from muscle and connective tissue relaxation, Swedish massages have many health benefits to individuals. These are:
Swedish massage decreases lactic acid, uric acid, and other metabolic byproducts through improved circulation
Relaxes muscular and nervous system tension
Boosts the immune system by increasing the number of lymphocytes
Increases the level of oxygen in the circulatory system
Reduces stress by decreasing the levels of cortisol, i.e., the stress hormone
Increased flexibility and range of motion
Improved posture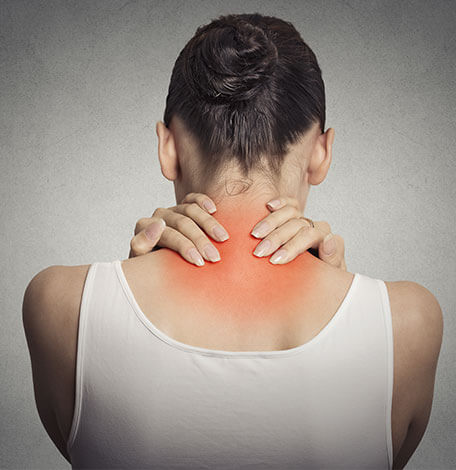 Price and conditions:
30 mins to $70
45 mins – $100
60 mins to $120
90 mins to $175
The most common conditions treated by our RMT include:
Our RMT massage can treat wide conditions.  Please speak to RMT massage therapy specialist at Push Pounds Sports Medicine.  Tell us your concerns and find out how you can benefit from Massage Therapy.
Different techniques at our Toronto RMT massage clinic:
The most common inquiry is at our Toronto RMT Massage is deep tissue massage.  We also offer hot stone, aromatherapy and cupping for those looking to change it up.