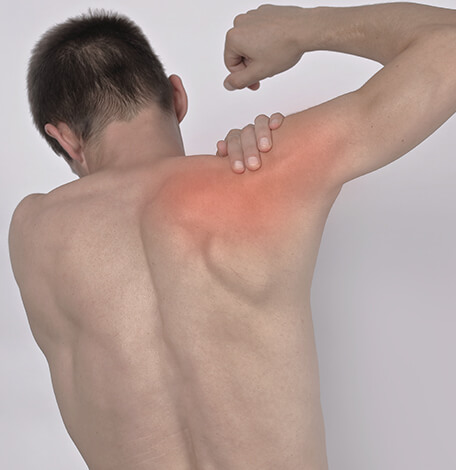 Bicep Tear - Downtown Toronto Shoulder Physiotherapy
Our Downtown Toronto shoulder physiotherapy program sees a lot of bicep tears. It is a group of muscles and tendons that surround the shoulder joint. It's what keeps the head of your upper arm bone firmly within the shallow socket of the shoulder. Rotator cuff injuries can happen in people who repeatedly perform overhead motions in their jobs or while participating in sports or weight training. People may also become more susceptible to rotator injuries with age.
Some symptoms include: difficulties sleeping on the side with the injury, an ache that can be felt deep into the shoulder, weakness in the arm, and difficulties reaching behind you, such as brushing your hair or putting on a knapsack. If pain is felt longer than three weeks, you need to see a specialist as treatment options for this type of injury are time sensitive.
Muscle Strains & Tears Treatment Options: