Massage Therapy in Toronto
Push Pounds Sports Medicine's massage therapy services in Toronto are performed by highly trained and experienced registered massage therapists (RMTs) who are committed to helping you feel your best. If you are suffering from any type of muscle pain or tightness, or stiffness around the joints and the surrounding areas, our certified RMTs can help provide relief and recovery.
What is a Registered Massage Therapist?
A registered massage therapist is a professional who has undergone training and completed the minimum competency requirements at educational institutions certified by the Government of Ontario. To be a registered massage therapist in Toronto, one must have a certificate of registration from the College of Massage Therapists of Ontario.
A registered massage therapist is knowledgeable in physiology, anatomy, neurology, pathology, and physical assessments and has fulfilled 150 clinical hours of practice. In most areas in Canada, RMTs regularly update their knowledge through continuing education credits (CEUs) to ensure that they provide the best quality of care and maintain high professional standards and ethics.
Why Choose Our Massage Therapists?
All of Push Pounds Sports Medicine's massage therapists are certified professionals who continuously upgrade their skills with new techniques and technology to provide our clients with the best care. Our RMTs offer specialized solutions based on your needs, using deep tissue techniques and other forms of myofascial interventions to give you immediate relief from pain and long-term recovery, where applicable.
Our RMTs also work closely with the other health and physical therapy specialists on the Push Pounds Sports Medicine team to find the optimal and fastest recovery and rehabilitation process. Whether your goal is to relax, address pain, or heal, you will find the solutions your body requires by consulting with any of the physical therapists on our team. All of our in-house professionals take overall wellness very seriously, and we are committed to providing a positive experience from day one.
The Effects of Massage Therapy
There many positive short-term and long-term effects of undergoing massage therapy by an RMT. These include:
Promoting muscle and overall relaxation
Reducing inflammation and pain in specific or general areas
Breaking up stress points and relieving tension
Boosting blood circulation
Stimulating neural links between muscle tissues
Encouraging greater flexibility and range of motion
Speeding up the healing of tissue injuries
Providing relief from stress due to physical and mental performance pressures
For What Conditions Does Massage Therapy Work?
Professional massage therapy is highly recommended for musculoskeletal concerns, peripheral nervous system issues, circulatory problems, central nervous system issues, postural concerns, and respiratory problems. In short, massage therapy can help address a wide range of health and wellness concerns.
The most common conditions where massage therapy is suggested include:
Muscle strains and tightness
Joint stiffness
Sciatica and different types of back pain
Overuse and sports injuries
Frozen shoulder and tension from office work
Postural dysfunctions
Headaches and stress
Osteoarthritis
Pregnancy
ITB syndrome
Patella femoral syndrome and plantar fasciitis
Our Massage Therapists
Our massage therapy specialists at Push Pounds Sports Medicine are all certified to practice advanced massage therapy techniques where applicable. Meet some of our Toronto massage therapists.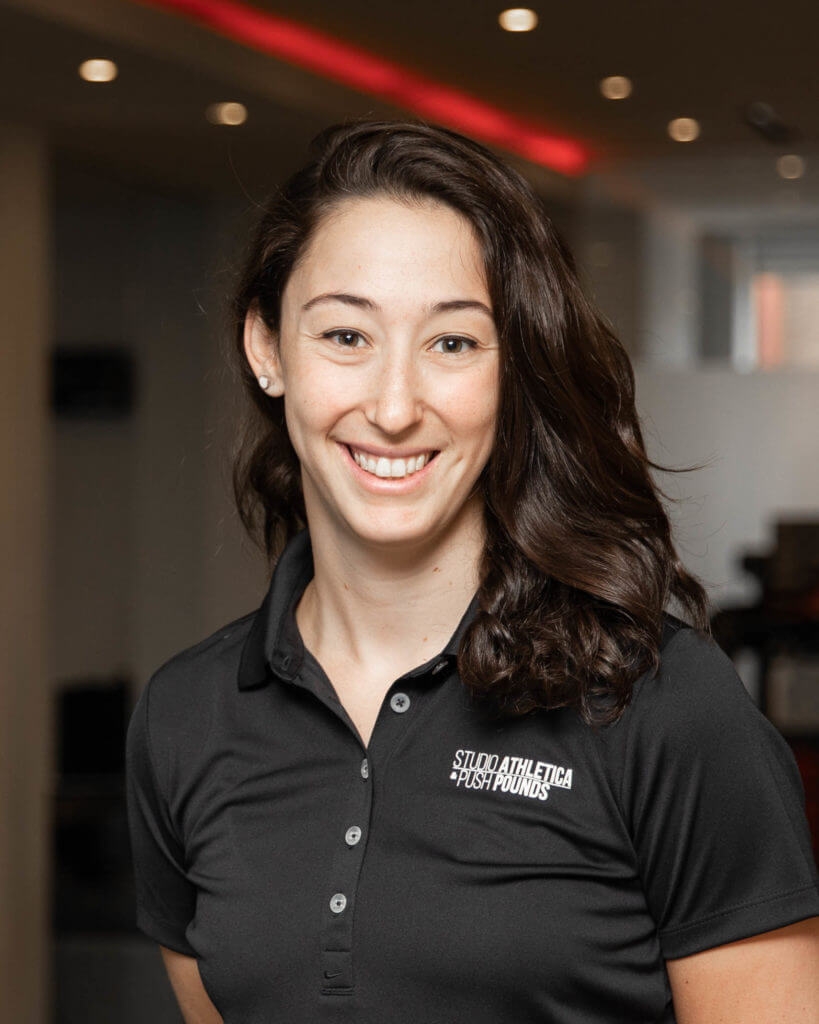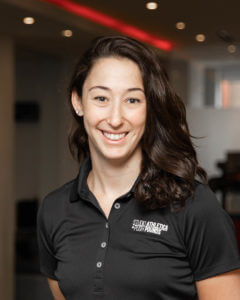 Alix Mahood, RMT, CAT(C)
Certified Athletic Therapist
Registered Massage Therapist
Alix graduated with a degree in Kinesiology from York University and earned her Athletic Therapy & Registered Massage Therapy certificate from the same institution. Her specializations include myofascial release, therapeutic taping, trigger-point therapy, joint mobilizations, and stretching and strengthening exercises. She has worked with hockey, rugby, football, and lacrosse athletes, and most notably the Hamilton Tiger-Cats and Major Series Lacrosse teams. Alix takes a personalized approach to address client concerns, creating special treatment programs to help achieve desired outcomes.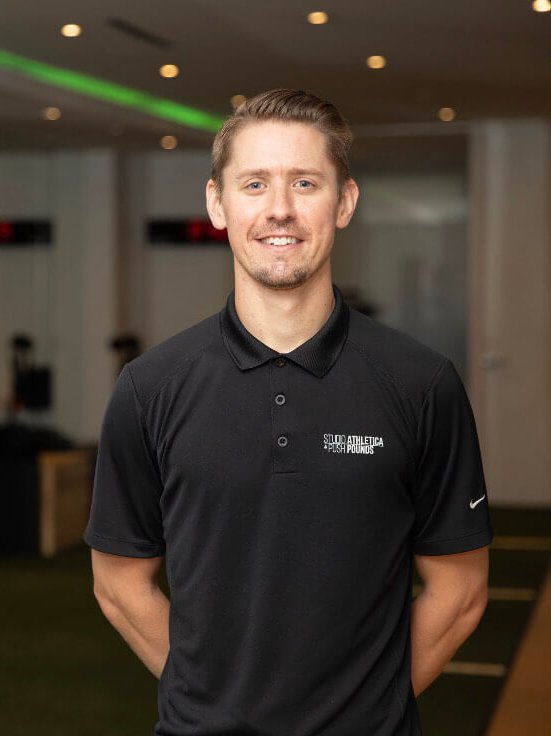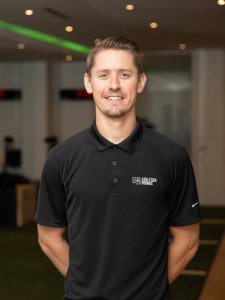 Peter Cobb, RMT, CAT(C)
Certified Athletic Therapist
Registered Massage Therapist
Peter completed his undergraduate studies in Kinesiology from Brock University and then qualified as a Certified Athletic Therapist. He earned his RMT designation from the College of Massage Therapists of Ontario. Peter has extensive knowledge in biomechanics and sports-related injuries, having been part of the 2015 Toronto Pan-Am Games medical team and worked with many junior athletes in football, tennis, lacrosse, and hockey. His approach to therapy and treatment is also individualized, incorporating techniques such as therapeutic taping, joint mobilization, myofascial release, trigger-point therapy, stretching, and targeted strengthening to address clients' pain points and aid in recovery.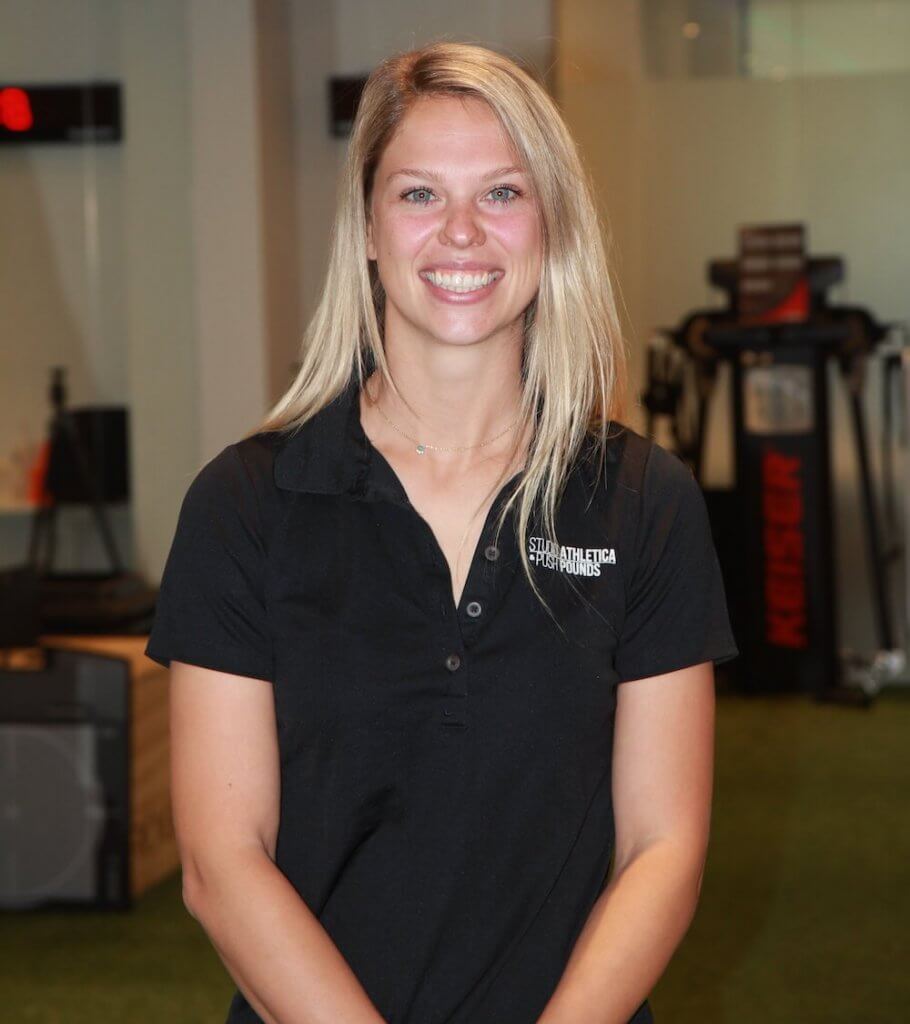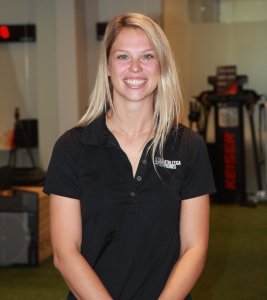 Meagan Brown, RMT, CAT(C)
Certified Athletic Therapist
Registered Massage Therapist
Megan earned her degree in Kinesiology and Applied Health Science: Athletic Therapy from Dalhousie University and Sheridan College. She also holds a diploma in Massage Therapy from the Ontario College of Health and Technology and a Medical Acupuncture certificate from McMaster University. Besides her clinical experience, she also served as the personal athletic therapist of Canadian Alpine Skier Ali Nullmeyer for two seasons. Megan's practice focuses on merging dynamic exercises with passive rehabilitation techniques to influence and encourage an active lifestyle.
Other Massage-Related Techniques
Active Release Treatment
Active Release Treatment (ART) is a patented approach to addressing pain and soft tissue injuries. It is similar to massage therapy. However, its treatments are performed by registered ART specialists trained in feeling and noting dense scar tissue adhesions and breaking them up using active motion. ART sessions usually last about 15 minutes, and each program is custom-designed to treat specific concerns. Most pain issues are addressed in five sessions or fewer.
Deep Tissue Massage
Deep tissue therapy is one of the most popular therapies performed by our Toronto massage therapists at Push Pounds Sports Medicine. Similar to the Swedish massage technique, deep tissue involves long and slower strokes, and deeper movements into specific muscle locations to address problems. The primary goals of deep tissue massage are increasing blood circulation, relieving stress, enhancing mood, and assisting with rehabilitation efforts.
Massage Therapy Frequently Asked Questions (FAQs)
Do I need a doctor's prescription or note to receive massage therapy?
No, you don't need a doctor's note to enjoy the benefits of massage therapy. However, if you have extended insurance coverage, your provider might require you to secure a doctor's note first to qualify.
Note that you don't need a reason to book a massage with us. If you want to experience the benefits of a session with our registered massage therapists at Push Pounds Sports Medicine, you can certainly do so.
Is there anything I need to bring during my massage therapy session?
No, you just need to bring yourself. If it's your first time having a massage with us, we will ask you to fill out a health history form while waiting for your appointment to start. Our therapist will go over your form with you during your session and discuss what you'd like to achieve from the treatment (whether rehabilitative or for relaxation).
How do I book a massage therapy appointment?
Simply call our clinic at 416-722-3393 and we'll help you find the best time to schedule your massage therapy session.