Off-the-shelf Bracing in Toronto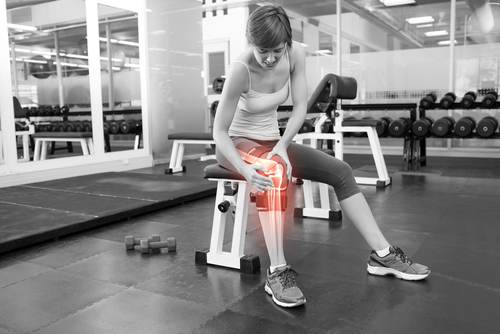 Our Toronto sports medicine center offers a wide selection of off-the-shelf braces for orthopedic conditions and work or sport-related injuries. Braces are designed to prevent harmful motion, offer support during movement, stabilize joints, or offload stress from injured tissue.
Braces help athletes and other individuals perform physical activities by reducing pain and discomfort while promoting motion and facilitating the healing process. Some braces are temporary and are worn until an injury heals. Others are permanent and are worn due to extreme injuries, congenital disabilities, and degenerative conditions (osteoarthritis) that impair normal biomechanical functions.
Why Choose Push Pounds Sports Medicine for Your Off-the-shelf Bracing?
As the leading sports medicine center in Toronto, we are committed to providing the best personalized treatment and rehabilitation for athletes, weekend warriors, active individuals, and any other person with joint, muscle, or connective tissue injury. Our healthcare approach facilitates fast and safe recovery to enable individuals to return to their daily activities. One of the ways we promote healing and improve individual performance is through advanced orthopedic braces.
When you visit our facility, our specialists will perform a thorough examination of the affected part. If they determine that a brace would benefit you, they help you select the best option as per your needs.
Our specialists are familiar with different types and designs of braces and their specific uses. This means that they can select the best off-the-shelf brace for you as per your injury or condition, and ensure that it fits you perfectly and performs as required.
Our practitioners stay updated on any new devices on the market to ensure that our clients receive the most advanced and efficient braces available.
Our specialists are highly-qualified and experienced in biomechanics, injury management, performance enhancement, and other musculoskeletal-related issues. They work together to ensure that you have access to all treatments that you might require during your rehabilitation. Therefore, when you walk into our facility for your brace in Toronto, you'll be in the hands of top practitioners.
At Push Pounds Sports Medicine, we only offer tested and approved orthopedic braces that have value to our patients. We eliminate any chance of our patients getting an ineffective and low-quality brace.
Contact us to learn more about the off-the-shelf braces that we stock and how they can benefit your health.
We Have What You're Looking For
Our downtown Toronto clinic offers a wide selection of high-quality off-the-shelf braces from reputable brands. Our stock is the best in the market to relieve pain and discomfort caused by degenerative conditions and sports injuries.
We offer braces that can benefit you if you're affected by the following conditions:
Knee ACL injuries
Knee osteoarthritis
Ankle sprains
Tennis and golfer's elbow
Knee instabilities (ACL, PCL, MCL, AND LCL instabilities)
Knee meniscus injuries/tears
Tendonitis of the knee, thumb or wrist
Carpal tunnel syndrome
Patellar femoral pain syndrome(PFPS)
Osgood-Schlatter disease
De Quervain's tenosynovitis
Sacroiliac joint braces
Apart from the mentioned conditions and injuries, off-the-shelf braces can also reduce pain and discomfort and improve motion when affected by many other orthopedic conditions. Contact us to learn whether a brace can help with your condition or injury.
Do I Need a Referral From My Doctor?
Our registered and highly-qualified practitioners can examine you and fit you with a brace without a referral from your doctor. However, some health insurance providers may require a note from your doctor to cover the cost of your brace. Therefore, it's imperative to contact your insurance company to discuss your insurance coverage on braces.
I Think I Need a Brace. What Next?
If you need a brace from Push Pounds Sports Medicine, please contact us or make an appointment with one of our specialists. If you're already seeing one of our physiotherapists or chiropractors, make an appointment with them.
Your specialist will examine your condition or injury during your set appointment and determine whether you need a brace. If you do, they'll start fitting you to find the best orthopedic brace for your needs, and then show you how to use it correctly for maximum benefits.
Contact Push Pounds Sports Medicine today to inquire about our off-the-shelf braces or set an appointment with one of our orthopedic specialists.