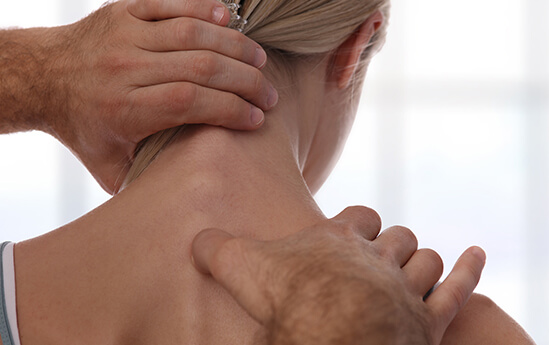 Push Pounds Sports Medicine offers first-class chiropractic services in Toronto through its highly trained and experienced chiropractors.
A chiropractor is a trained medical professional specializing in pain-relieving techniques linked to the musculoskeletal system, including muscles, cartilages, nervous system, bones, and tendons, by performing hands-on adjustments on the affected areas.
Chiropractic treatment has advantages over traditional pain remedies, such as opioids, spinal fusions, and steroid injections, as it works effectively without causing addictions or  harm to the body.
When you come to Push Pounds Sports Medicine, our chiropractors will offer a hands-on approach to your musculoskeletal pain, injury, or condition. They will examine your system, diagnose the root cause of the problem, and customize a treatment plan that will work to ease your pain, and eventually eliminate it.
Besides offering services to persons suffering from an injury or condition, our chiropractors help healthy people reach their optimal performance. They do this by manipulating areas of your system that are not correctly aligned, or moving as required.
Your chiropractor will determine the best method, or a combination of treatment methods, to achieve the required results depending on your condition or specific needs. Some of the techniques that they may incorporate in your treatment plan include:
Manual therapy
Lifestyle suggestions
Depending on your injury, condition, and required results, there are many other chiropractic treatment techniques that your chiropractor may choose to utilize.
Schedule a consultation and let our chiropractors help with your pain and performance.
Why Choose One of Our Chiropractors
Push Pounds Sports Medicine has many of  the most experienced and highly-regarded chiropractors in Toronto. For many years, our chiropractors have worked with professional athletes, weekend warriors, and many other individuals requiring chiropractic treatments, and the results are always remarkable. They help clients achieve holistic wellness and reach optimal performance by utilizing their unique set of chiropractic skills.
Our chiropractors are committed to your recovery, performance, and overall well-being. This is why they use a personalized approach to examine, diagnose, and provide treatment. They use this approach because each injury and condition affecting various individuals has a different underlying cause, which requires a different treatment plan to achieve the expected results.
Push Pounds Sports Medicine has a whole team of other experts, including orthopedic surgeons, physiotherapists, massage therapists, performance coaches, and radiologists, who, if necessary, work together with our chiropractors to offer you the best musculoskeletal treatment possible.
Our chiropractors are always on the search for new effective treatment methods. They conduct research, attend international forums, and enroll in post-graduate studies to stay updated. This keeps them at an advantage as they acquire new skills and techniques to tackle injuries more effectively.
Choosing our chiropractors means working with the most dedicated, experienced, and up-to-date chiropractors in Toronto.
Give us a call today for any inquiries or to make an appointment.
What to Expect at Your Chiropractic Visit
On your first visit to Push Pounds Sports Medicine, you will meet with your chiropractor for a thorough assessment of your condition. You will go through your medical history, and then your chiropractor will perform a physical exam.
During the examination, your chiropractor will look at not only the body part(s) causing pain, but also the entire musculoskeletal system. Our chiropractors understand the interdependency between parts of your musculoskeletal system, including nerves, fascia, muscles, spine, joints, and vital organs. By conducting a holistic exam, they're able to establish the origin of your pain or condition.
They may also send you to other specialists within our facility for more tests, including X-rays, for a detailed look into your condition or injury.
After your examination, your chiropractor will develop a personalized treatment plan to treat your pain and the root cause of the problem. They will then explain the treatment techniques in your treatment plan.
The chiropractor may then perform initial adjustments, and schedule additional treatment sessions as required.
Contact us to schedule your first session with one of our chiropractors.
Consider Chiropractic Care for the Following Conditions
If you have any of the following symptoms, injuries, or conditions, schedule an appointment with our chiropractors. They are trained and experienced to offer a personalized treatment plan that will deliver the required results.
Osteoarthritis
Muscle imbalances
Tendonitis
Planter
Sport injuries
Whiplash
Tennis elbow
Golfers elbow
Joint pain
Pinched nerve
Frozen shoulder
Carpal tunnel syndrome
Chronic pain
Herniated discs
Recurrent strain injuries
Sprains and strains
If you have any other spine, muscle, nerve, and bone injuries or conditions or need a general examination, don't hesitate to contact us.
Our Downtown Toronto Chiropractors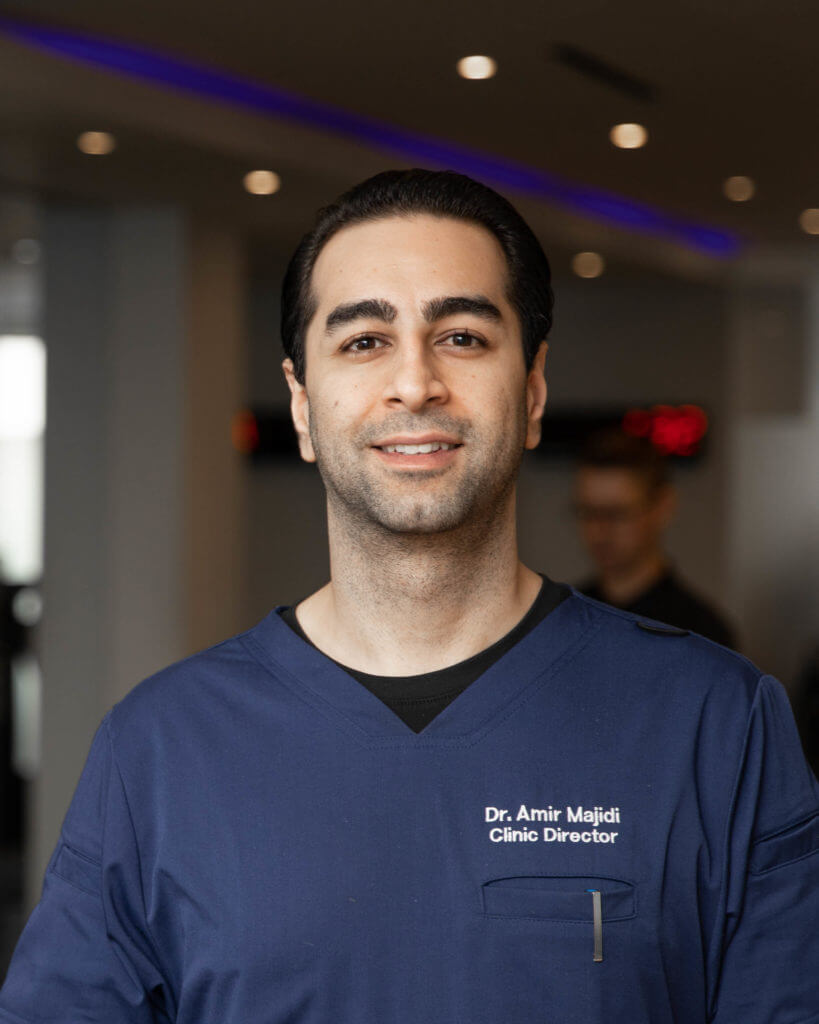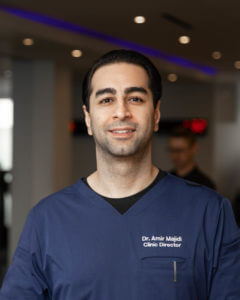 Dr. Amir Majidi, DC, BSc
Spine & Extremity Chiropractor
Human Spring Approach Expert
Custom Orthotics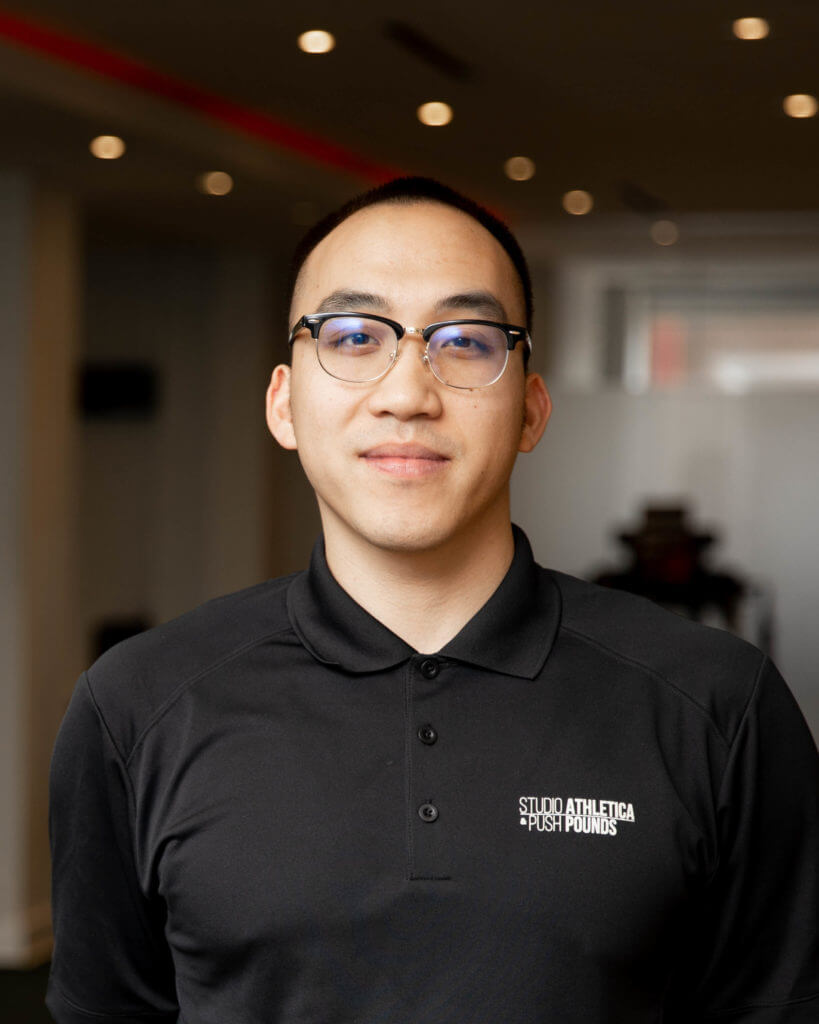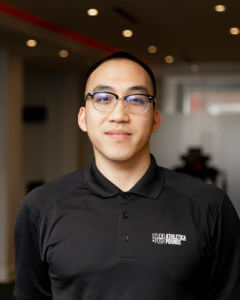 Dr. Alan Bui, DC, BSc
Spine & Extremity Chiropractor
Custom Orthotics
Manual Therapy Expert
Clinic Director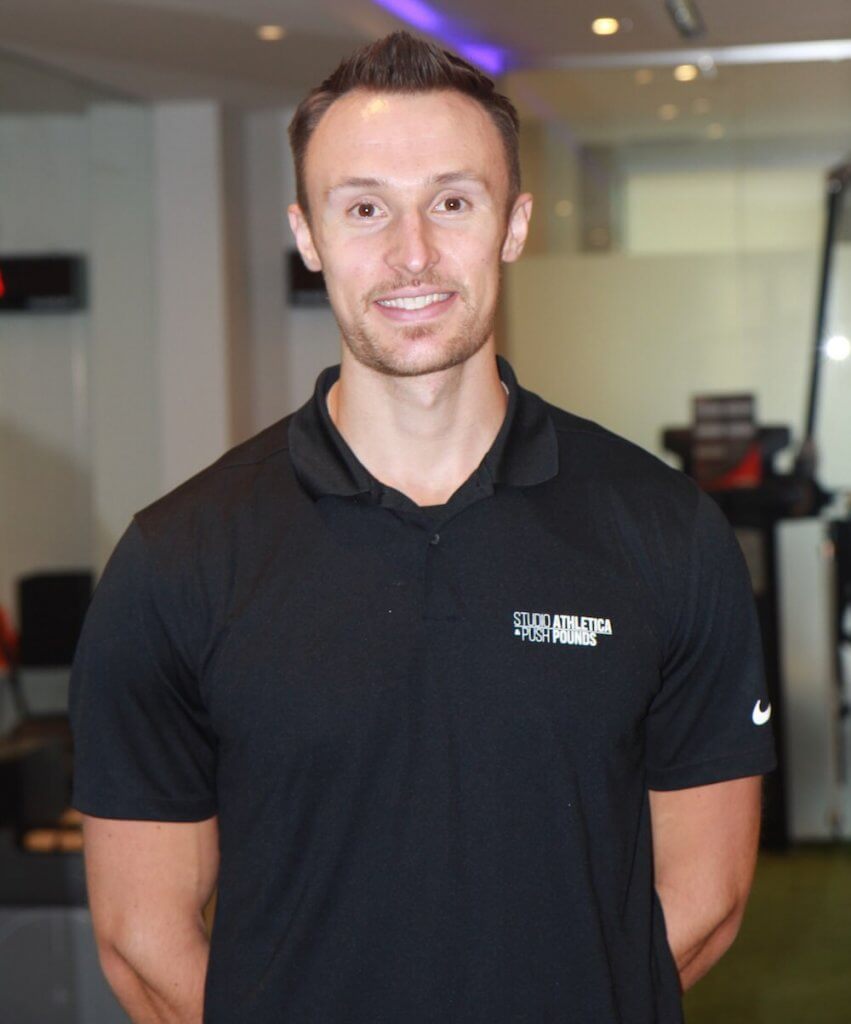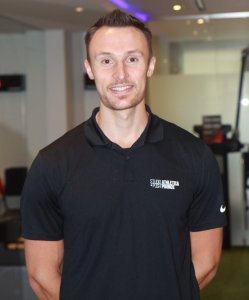 Dr. Darrin Germann | BSc (Hons), DC
RCCSS(C) Sports Sciences Resident
Spine & Extremity Chiropractor
Neuro-Acupuncture
Concussion Rehabilitation
TPI Practitioner
What Is The Price? Do You Direct Bill?
The price for an initial consultation including treatment for 1 hour is $125.00, follow-ups are $50.00 to $125.00 for 60 min.  A simple adjustment is $50.00 and we provide direct billing.
Other services at our Financial District chiropractor clinic:
Please be sure to check out our Facebook page, and Instagram page.
55 University Avenue, Mezzanine Floor, M002, Toronto, ON, M5J 2H7