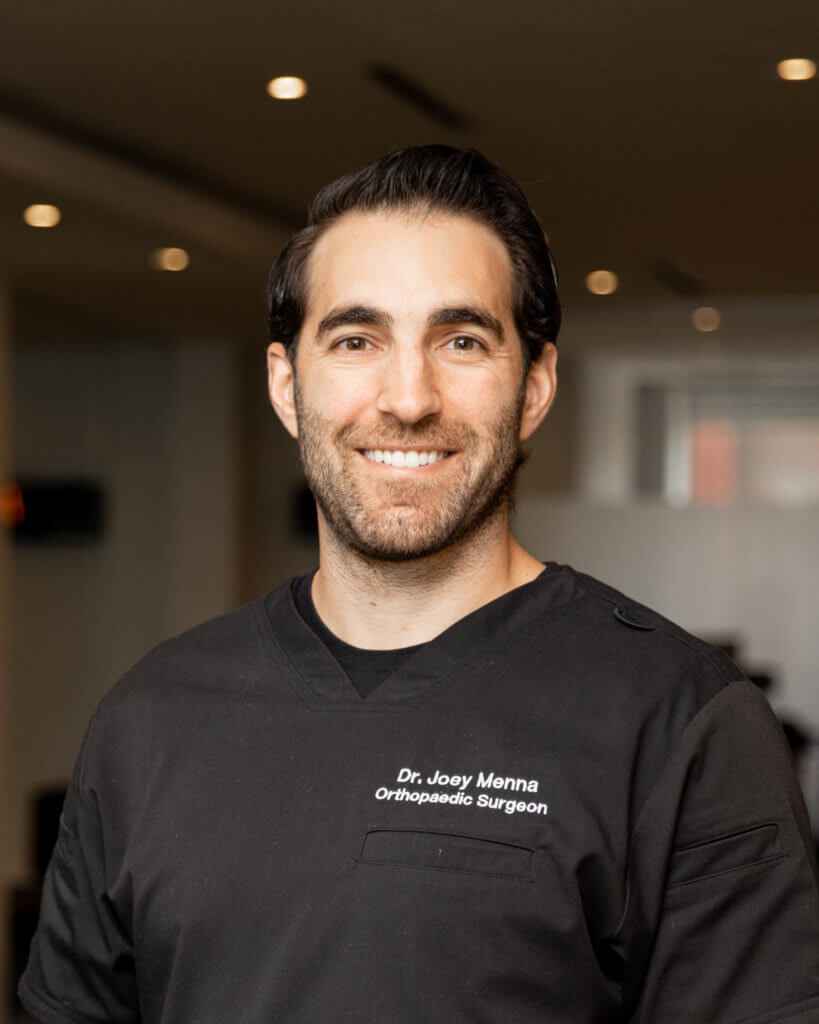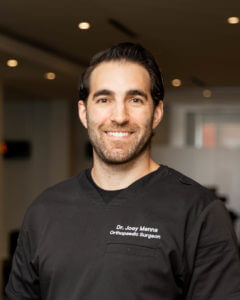 Dr. Joseph Menna, MD, FRCSC
Orthopaedic Surgeon
Dr. Menna is an Orthopaedic surgeon with subspecialty training in sports and arthroscopic surgery, as well as shoulder, hip and knee joint replacement. With the wide breadth of his practice, he successfully treats a variety of acute and chronic conditions, in both the upper and lower extremity. He utilizes multidisciplinary and multimodal treatment strategies to try to actually keep his patients out of his operating room and avoid surgery.
Dr. Menna's medical degree is from the University of Ottawa, followed by his residency training at the University of Toronto. His subspecialty fellowship training was completed at Michael Garron Hospital, Toronto Western, St Michael's, and Mount Sinai/Women's College Hospitals.
---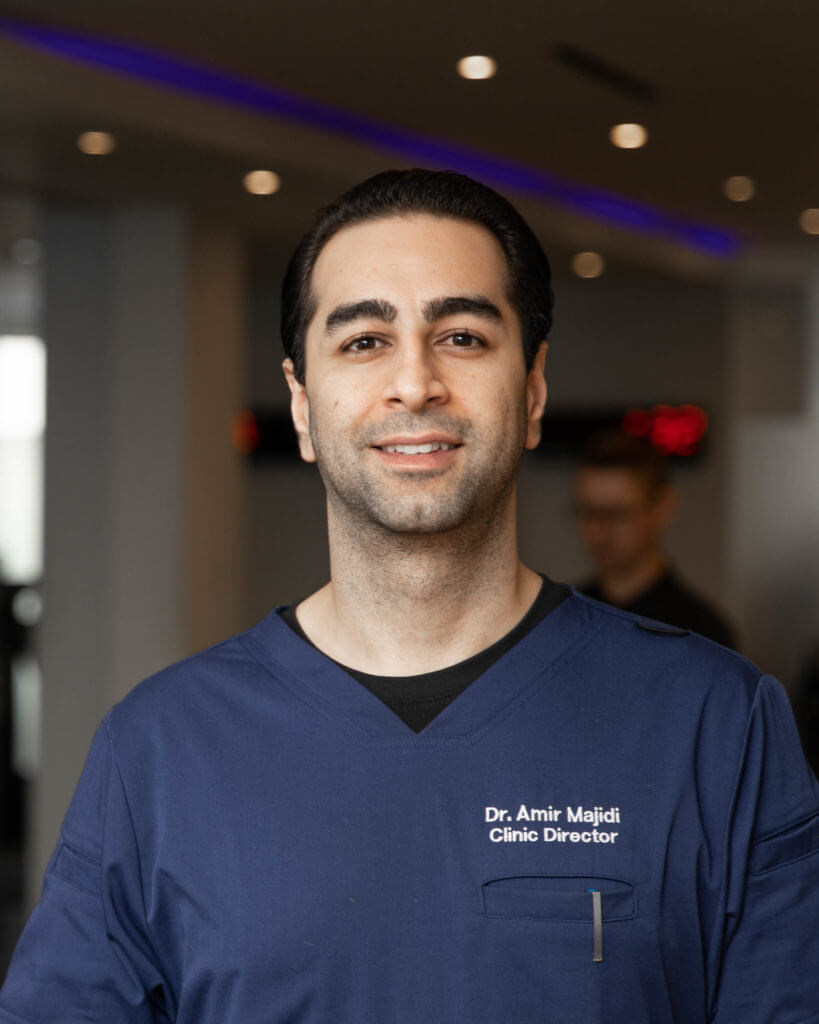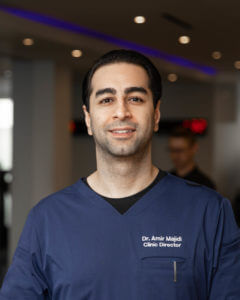 Dr. Amir Majidi, DC, BSc
Spine & Extremity Chiropractor
Clinic Director
Dr.Majidi is a board certified Chiropractor in Canada and USA with expertise in the Human Spring Approach. Dr. Majidi holds a Doctor of Chiropractic from New York Chiropractic College and was conducted into the Phi Chi Omega Honour Society. Dr. Majidi was consecutively named to New York Chiropractic College Dean's list and awarded numerous scholarships for international student recognition. He provides treatment, training and progressive preventative approaches for all musculoskeletal conditions. Dr. Majidi utilizes a multi-modality approach and has a special interest in extremity based care. Dr. Majidi has experience treating on tour, and he is very sensitive to the special needs of professional athletes and entertainers regarding their highly demanding lifestyle. Dr. Majidi's work in the field of Sports Medicine has been presented internationally in a series of lectures for the American Academy of Anti-Aging And Regenerative Medicine. Dr. Majidi visited Kuala Lumpur, Malaysia, where he assisted a presentation relating to biomechanics and inflammation. He has been invited to assist with workshops and presentations at medical conferences in Las Vegas, Bangkok, Bali, and Shanghai. Outside of the clinic, Amir enjoys researching and exploring new innovative ideas.
---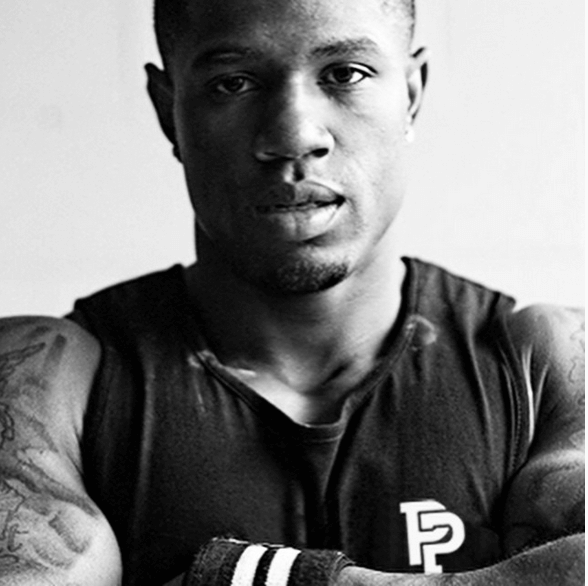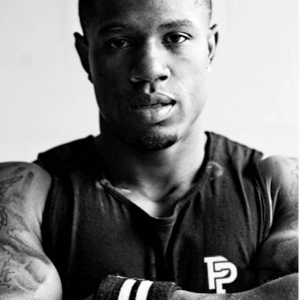 Alonzo Roxx Thornhill
Performance Director
@ipushpounds
Performance – brought to you by Pushpounds http://www.pushpounds.com
---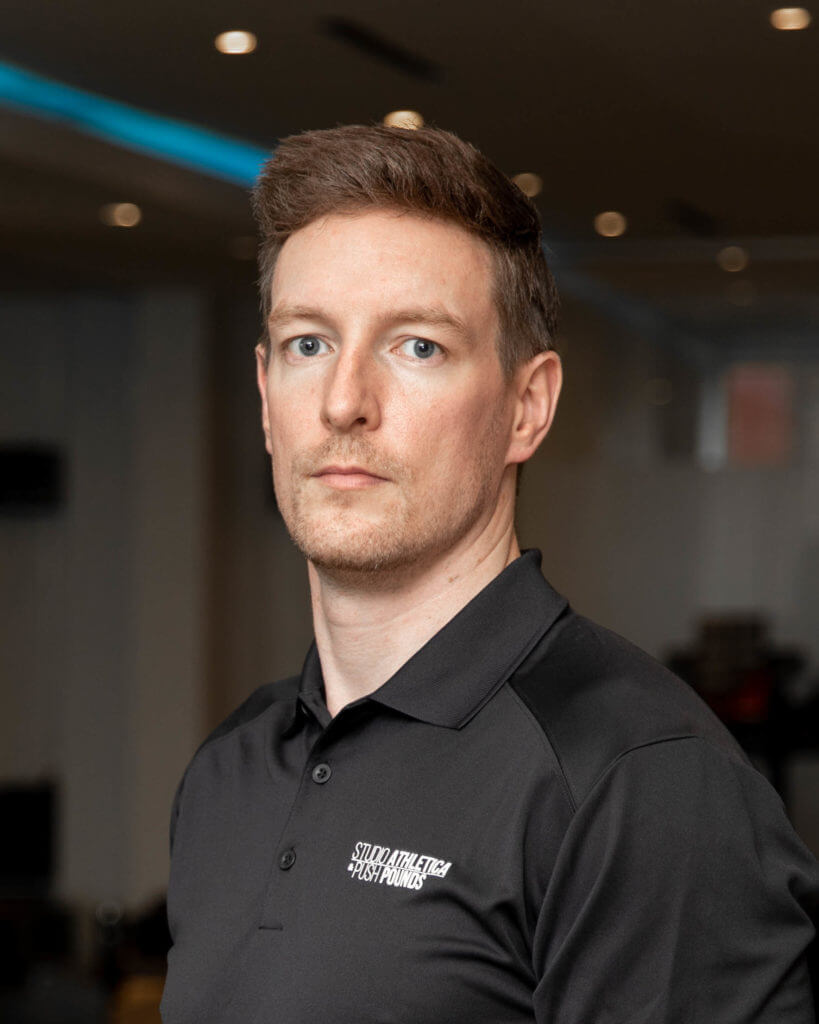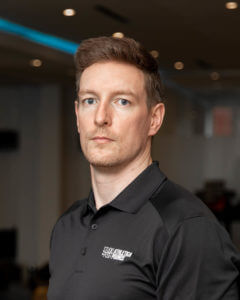 Dr. Evan Watts, MD, MSc, FRCSC
Orthopaedic Surgeon
Dr. Watts completed his Orthopaedic Surgery training at University of Toronto. He has staff privileges and operates out of Markham-Stouffville hospital. He has a multimodal approach which include both surgical and nonsurgical management of the musculoskeletal system.
His area of interest, including fellowship training, in knee and hip replacements, including anterior hip replacements and partial knee replacements. He also has special interests in sports and foot surgery, including meniscus tears, ACL tears, bunions and claw toes.
---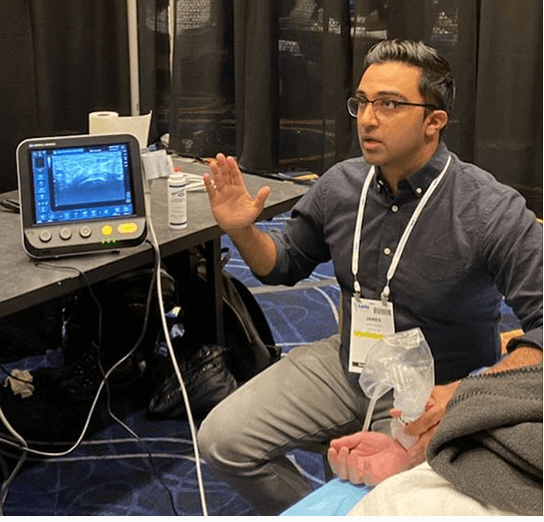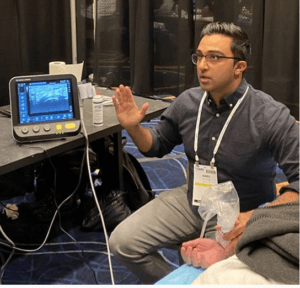 Dr. James Shiraz Khan, MD, MSc, FRCPC
Anesthesiologist & Pain Specialist
Dr. Khan is a specialist in pain medicine with a clinical foci in peripheral nerve modulation, acute and chronic pain therapies. Dr. Khan offers advanced medication management and image guided interventional treatments. He received his medical degree from McMaster University, and completed his residency in anesthesiology at University of Toronto. Dr. Khan completed a fellowship in pain medicine at Stanford University.
---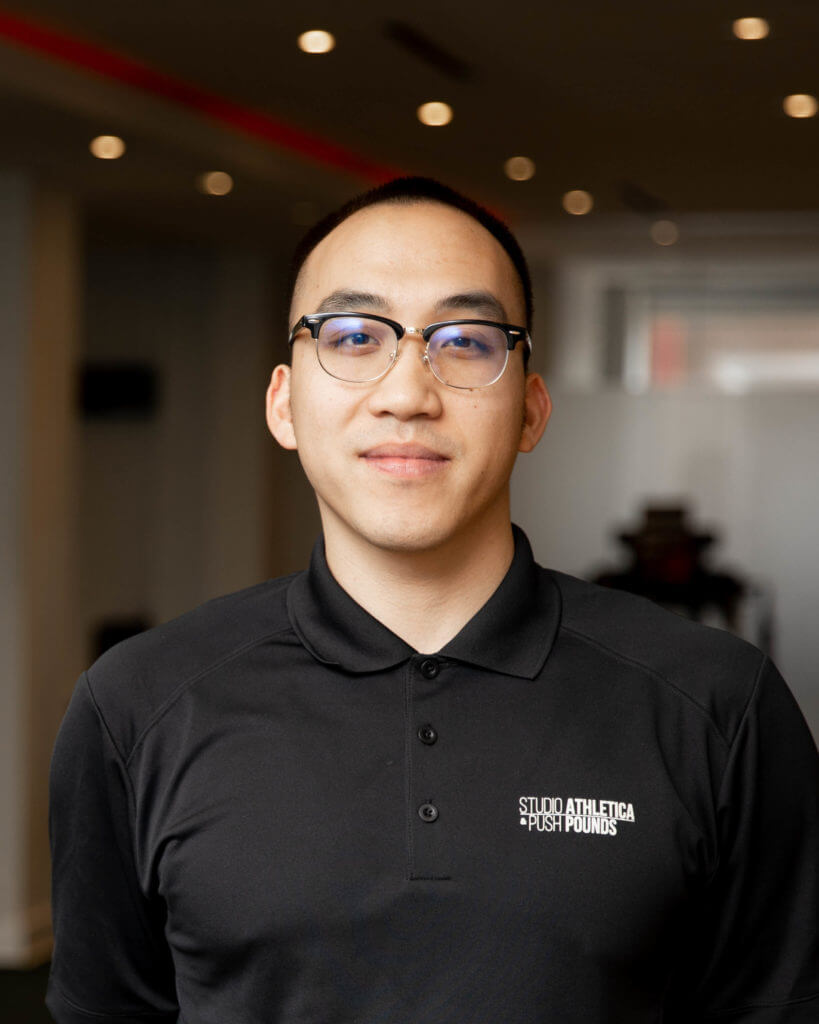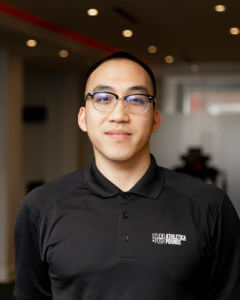 Dr. Alan Bui, DC, BSc
Spine & Extremity Chiropractor
Clinic Director
Dr.Bui is a board certified chiropractor who holds a doctorate from New York Chiropractic College. Dr. Bui's combines integrative manual therapy and full body movement exercises to manage musculoskeletal conditions. Dr. Bui utilizes a customized approach unique to each individual's in meeting their goals and has a special interest in extremity based care.
Dr. Bui uses only an evidence based multi modal approach approach including; assisted soft tissue techniques, cryotherapy & compression therapies, shockwave, manual adjustments, custom ACL / PCL bracing and custom made orthotics using 3D cutting edge laser technology. Dr. Bui lives a healthy active lifestyle and enjoys working out, playing sports, reading and listening to podcasts.
---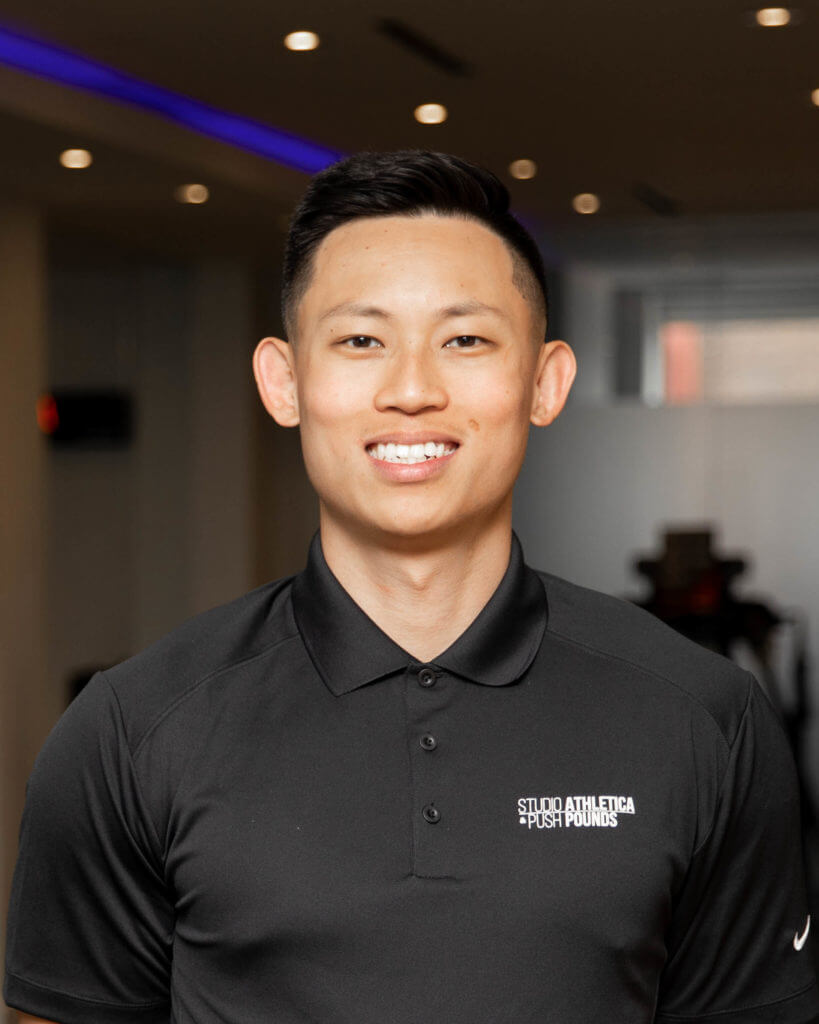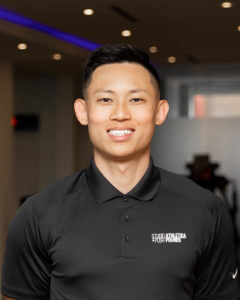 Josh Irwanto, MSc PT, BA Kin (Hons)
Registered Physiotherapist
Josh completed his Master's of Physiotherapy in Aberdeen, Scotland, shortly after earning his Specialized Honours Bachelor's Degree in Kinesiology & Health Sciences at York University. During his time in Scotland, Josh had valuable experiences in treating patients of diverse settings including general orthopaedics, post-operative rehab, neurology, cardio-respiratory, and community home visits. Josh is an avid believer of using evidence-based treatment methods, including manual therapy, modalities, therapeutic taping, corrective and functional exercises. His treatment approach is heavily client-focused, ensuring each session to be tailored towards the client's needs and goals. Most importantly, his passion towards fitness and rehabilitation is evident in every interaction he has with his clients. He is an open-minded therapist who will continue to hone his skills through various professional development courses.
Outside of work, Josh was a member of the Robert Gordon University varsity basketball team and continues to live an active lifestyle through fitness training, basketball, and hiking the outdoors.
After experiencing a severe sports-related lower back injury in 2014, Josh has a special interest in functional training and sports performance injuries.
---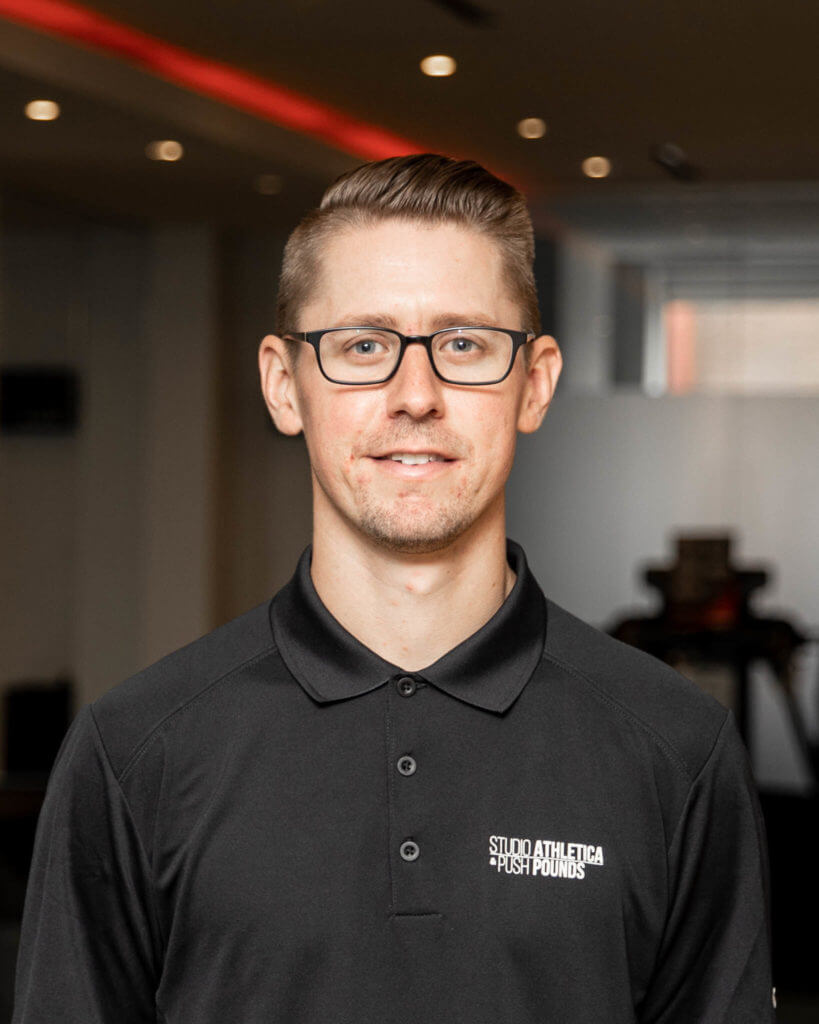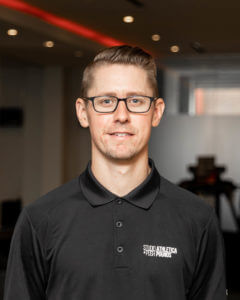 Peter Cobb, RMT, CAT(C)
Certified Athletic Therapist
Registered Massage Therapist
Peter completed his undergraduate degree in Kinesiology from Brock University and shortly after went on to become a Certified Athletic Therapist. To further develop his manual skills, Peter became a Registered Massage Therapist with the College of Massage Therapists of Ontario in 2013. Peter has over 6 years experience treating clients of all ages with varying injuries and conditions. He strives to determine the root cause of his clients pain and creates individualized treatment programs incorporating such techniques as trigger-point therapy, myofasical release, joint mobilization, therapeutic taping, modalities, stretching and targeted strengthening exercises.
Using his extensive knowledge of biomechanics and sport related injuries, Peter has also worked with many junior level athletes including but not limited to Hockey, Lacrosse, Football and Tennis players and volunteered on the Medical Team for the 2015 Toronto Pan Am Games.
Peter is passionate about helping his clients make positive, informed decisions about their longterm health, wellness and optimal performance.
---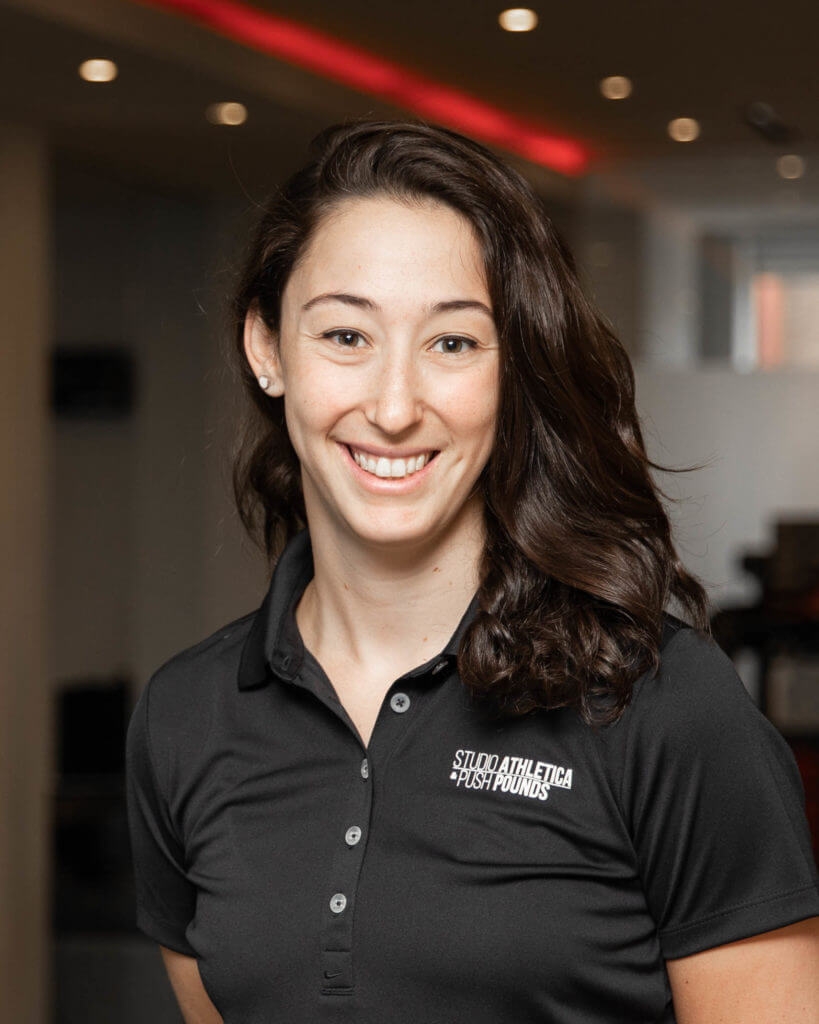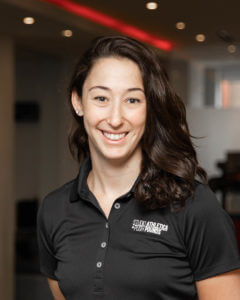 Alix Mahood, RMT, CAT(C)
Certified Athletic Therapist
Registered Massage Therapist
Alix completed her undergraduate degree in Kinesiology at York University, as well as her certificate in Athletic Therapy & Registered Massage Therapy. Using techniques such as trigger-point therapy, myofascial release, joint mobilizations, therapeutic taping, modalities, stretching and strengthening exercise, she is committed to creating individualized treatment programs for a variety of injuries and to help clients reach their goals.
Alix was a member of the York University varsity field hockey & track and field teams which led to a passion for treating sports related injuries and functional training. She has worked with athletes at many different levels of sport such as Rugby, Hockey, Football and Lacrosse which include the Hamilton Tiger-Cats and Major Series Lacrosse.
Alix continues to lead an active lifestyle outside of work through cycling, volleyball and rock climbing. Her passion for fitness and functional rehabilitation allows her to help clients make positive decisions about their long-term health and wellness.
---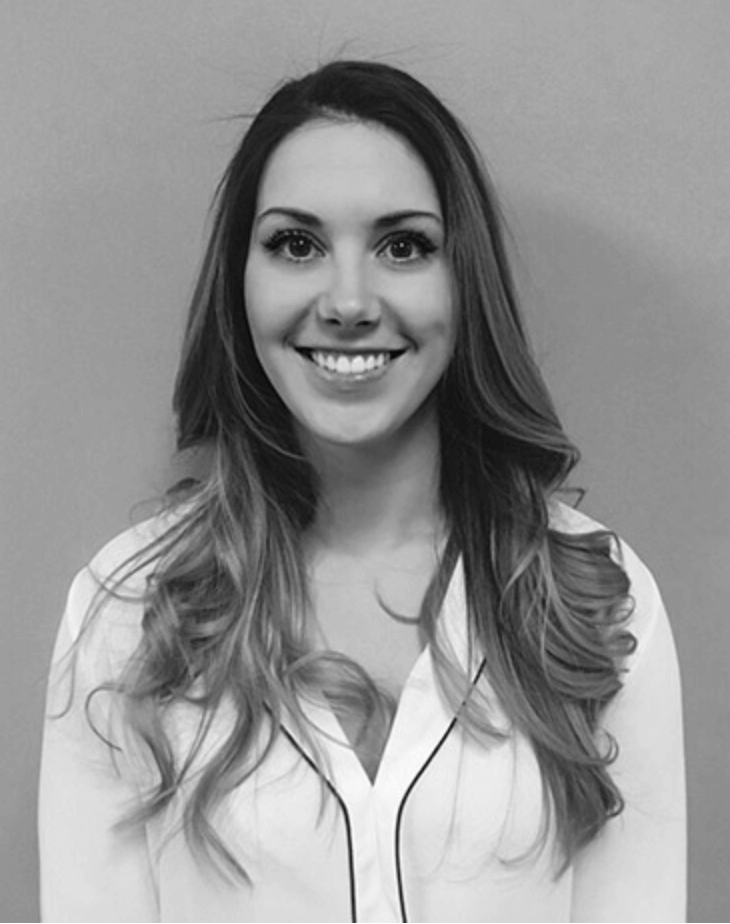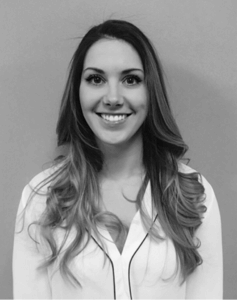 Alyssa Brunt, MSc PT, BSc Kin (Hons)
Registered Physiotherapist
Orthopaedic Pelvic Health
Alyssa completed her Masters of Physical Therapy from Queen's University in Kingston, Ontario after receiving a Bachelor of Science Degree (Honours) in Kinesiology at Queen's. As an athlete, Alyssa has always had a passion for health and physical well-being, and knew that a career helping others was one for her. While studying, Alyssa gained experiences working with the military, within a cardiac rehab facility, in general orthopaedics, and even travelled to Scotland to work in a pediatric setting. Alyssa is an evidence-based practitioner and is continuously reviewing published research to guide her treatment techniques. She recently presented at the World Conference of Physical Therapy in Geneva, Switzerland for her published paper on the effects of exercise on memory and cognition in individuals with cardiovascular disease.
Working as an Orthopaedic physiotherapist, Alyssa uses a manual therapy approach to help patients achieve their treatment goals, in addition to developing specialized strengthening and stretching programs. Alyssa has also taken specialized training in pelvic floor conditions and is a certified Pelvic Floor Physiotherapist. She is experienced treating women during and after pregnancy as well as conditions including urinary incontinence, pelvic organ prolapse, diastasis recti, pelvic floor dysfunction, pelvic pain, endometriosis, PCOS and more. Throughout her career, Alyssa has taken her McKenzie course in lower back pain, Level 1 Advanced Orthopaedic Manual Therapy Certificate, Female and Male urinary incontinence certificate, and Pelvic pain training.
When she's not working, Alyssa is a rugby, volleyball and ultimate Frisbee player, although you will find her playing almost anything. She enjoys travelling and the outdoors and you can be sure to find her hiking or camping on most weekends.
---
Roman Izquierdo, MSc PT, BSc Kin(Hons)
Registered Physiotherapist
Contemporary Medical Acupuncture
Bio coming soon.
---
Dr. Ashesh Kumar, MD, MSc, FRCSC
Orthopaedic Surgeon
Dr.Kumar is an Orthopaedic Surgeon specializing in the surgical and nonsurgical management of the musculoskeletal system. Dr. Kumar's expertise extends to the emerging role of Orthobiologics and Regenerative Medicine in musculoskeletal health. He is fellowship trained in both Upper Extremity and Lower Extremity Reconstruction. Additionally he has completed fellowship training in Orthopaedic Trauma Surgery at St. Michael's Hospital in Toronto. Dr. Kumar maintains active involvement in teaching surgical technique to residents and fellows. Dr. Kumar's research activities in both elective Orthopaedic Reconstructive Surgery and Orthopaedic Trauma Surgery are published and have been presented at several international meetings. He has recently been invited to write a series of book chapters on the non-surgical management of selected upper extremity fractures. Dr. Kumar is accepting consultations for all musculoskeletal conditions and regenerative medicine therapy. Outside of the operating room, Ashesh enjoys spending time in the mountains on his snowboard.
---
Dr. Tom Mammen, MD, FRCPC
Interventional Musculoskeletal Radiologist
Dr. Mammen is an Interventional Musculoskeletal Radiologist who specializes in ultrasound-guided musculoskeletal procedures and image interpretation in the field of sports medicine. Dr. Mammen holds a Doctor of Medicine from University of Ottawa and completed radiology residency training at Dalhousie University. Additionally, he completed subspecialty training in Musculoskeletal Radiology at St. Paul's Hospital, University of British Columbia. Dr. Mammen holds a Master's in Medical Education from the University of Dundee, UK.