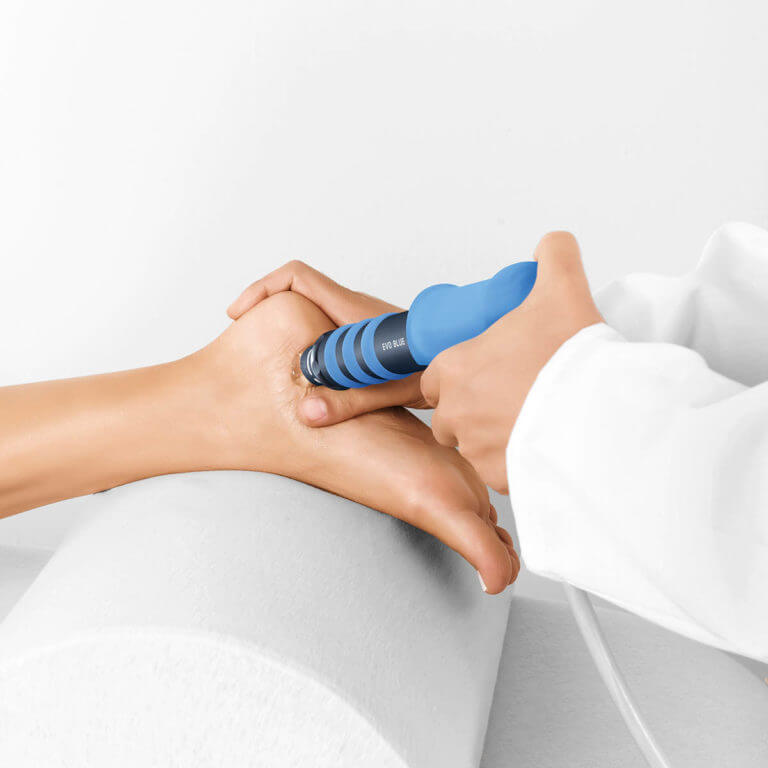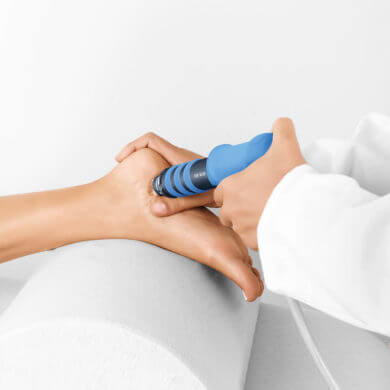 Shockwave Therapy – Common Conditions and Injuries
What is Shockwave Therapy?
Extracorporeal Shock Wave Therapy (ESWT), more commonly known as shockwave therapy is a safe and non-invasive form of treatment, used to enhance recovery and rehabilitation. Shockwave therapy is commonly seen in physiotherapy and sports medicine facilities, as it is highly recommended by many orthopaedic surgeons and specialists.
ESWT has gained significant acceptance from Europe (Germany, Austria, Italy, and others) to South America (Brazil, Columbia, Argentina, and others), Asia (Korea, Malaysia, Taiwan and others) and North America (Canada and USA), and this had led to the change of European Society for Musculoskeletal Shockwave Therapy to International Society for Musculoskeletal Shockwave Therapy (ISMST) in 2000.
The Mechanism of Shockwave Therapy
ESWT uses mechanical (non-electrical) shock waves directly to the injured area using a special device. Extracorporeal means outside of the body. Shockwave therapy works by transferring low-energy sound waves to the injured area, hence increasing blood supply to the tissue and stimulating a natural tissue regeneration process. Like with most therapies, the desired outcome is a gradual process rather than instantaneous. Though in some cases, a reduction in pain and increase in range-of-motion can be noticed instantaneously after one session.
According to current scientific literature, most shockwave treatments require a minimum of 4 sessions in order to obtain noticeable results. The sessions are normally spaced 5 to 7 days apart, depending on the body part and intensity of each session.
Common Conditions and Injuries Indicated for Shockwave Therapy
In the past 10 to 15 years, shockwave therapy has emerged as the leading choice for many orthopaedic conditions including plantar fasciitis (heel and foot pain), lateral and medial epicondylitis (tennis and golfer's elbow), calcific tendinitis of the shoulder, patellar tendinopathy (jumper's knee, ITB syndrome, fat pad syndrome, runner's knee, etc), Achilles tendinopathy, hip bursitis, adhesive capsulitis (frozen shoulder), rotator cuff tendinopathy, and many others.
Learn more about Push Pounds Sports Medicine's Physiotherapy Treatments in Toronto's Financial District or Request a Consultation today!
How Effective Is Shockwave Therapy?
There are many recent scientific works of literature surrounding the effectiveness of shockwave therapy for plantar fasciitis, lateral elbow epicondylitis, shoulder, patellar, and Achilles tendinopathy. Many of the studies indicate a high success rate of up to 91% in regards to reducing pain and improving daily function. All these studies required the subjects to comply with a minimum of 4 shockwave therapy sessions, therefore patient compliance plays a major role in its success.
What Is Involved In This Procedure?
Since shockwave therapy is non-invasive and treated extracorporeally, meaning outside of the body, there is no long recovery period. During the treatment, you will be lying or sitting comfortably as your healthcare professional will ensure your utmost comfort. You will hear the audible and repetitive clicking sound of the shockwave as it is being applied to your injured area. You may feel a dull achy feeling during treatment, but rest assured it is very normal. After treatment, you may report instant relief of pain, but it is also normal to feel dull soreness in the area which is often relieved in less than 24-48 hours. Then, your healthcare professional will advise on when to return for the next shockwave therapy session.
What Kind of Recovery Can I Expect?
Shockwave therapy stimulates your body's natural tissue regeneration process in the damaged area. Expect gradual healing to take place over days, weeks, and sometimes months. Although healing will start occurring instantly, most scientific studies indicate significant pain reduction and function improvement by 4 to 6 weeks. Unlike surgical interventions, you do not need to plan length time off from work or life, as you will often feel better after each shockwave therapy session.
Like with all treatments, there are uncommon but possible side effects associated such as bruising, redness, swelling, and numbness to the treated area which may linger for less than 48 hours.
When Should I Consider Shockwave Therapy?
Although shockwave can be applied immediately after an injury, it is also very beneficial for chronic or long-standing injuries. Many orthopaedic surgeons and doctors recommend shockwave therapy for both acute and chronic tendinopathy and bursitis conditions.
Most orthopaedic conditions are appropriate to be treated by shockwave therapy. Consult your healthcare provider as they will be able to discuss and explain the procedure in detail.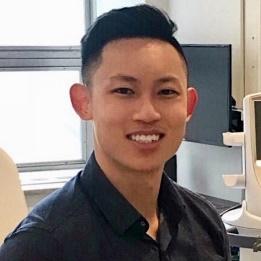 Joshua Irwanto, MSc PT, Hons BA Kin
Registered Physiotherapist
References
Wang, Ching-Jen. "Extracorporeal shockwave therapy in musculoskeletal disorders." Journal of orthopaedic surgery and research 7.1 (2012): 11.
van Leeuwen, Marije T., Johannes Zwerver, and Inge van den Akker-Scheek. "Extracorporeal shockwave therapy for patellar tendinopathy: a review of the literature." British journal of sports medicine 43.3 (2009): 163-168.
Haake, Michael, et al. "Extracorporeal shock wave therapy for plantar fasciitis: randomized controlled multicentre trial." Bmj327.7406 (2003): 75.
Gerdesmeyer, Ludger, et al. "Extracorporeal shock wave therapy for the treatment of chronic calcifying tendonitis of the rotator cuff: a randomized controlled trial." Jama 290.19 (2003): 2573-2580.

Disclaimer: Do not treat this as medical advice as it is used for educational purposes only. If you are having pain or health-related complaints, please seek out a licensed healthcare professional. Physiotherapists and chiropractors are primary health care professionals with in-depth knowledge of the human body with specializations in hands-on clinical skills to assess, diagnose, and treat illness, injury or disability.