Are you looking for a chiropractor in East York? If so, you've come to the right place. At our practice, we offer various services that can help improve your health and well-being. Push Pounds are here to help you and your family live your best life, and we'll do everything we can to ensure you're satisfied with your experience.
Push Pounds has been helping people like you get relief from their back and neck pain for years. East York Chiropractic provides various services, including chiropractic adjustments, massage therapy, and more.
Schedule your appointment today – we offer same-day appointments, and walk-ins are always welcome!
Chiropractor in East York? Push Pounds Can Help
Feeling pain in your lower back? Have trouble sleeping? You might need to see a chiropractor. Chiropractors are trained to help relieve pain and improve function by working on the musculoskeletal system. They use various techniques, including manual adjustments, to align the spine and other joints. Chiropractic adjustment can help to relieve pain, improve range of motion, and reduce inflammation. Chiropractors can also advise on lifestyle changes, such as exercise and diet, that can improve overall health. If you're looking for a chiropractor in East York, Push Pounds can help. Our health care professionals offer various services, including spinal adjustments, chiropractic massage, and custom exercises. Our goal in Push Pounds is to help you feel your best and customize our chiropractic care approach to each patient.
Why Choose Us
Here at Push Pounds, we believe listening to our patients is the key to starting any rehabilitation process. We take a careful physical assessment and pay attention to areas of tenderness or swelling, resting posture, how movement is initiated, and joints' range of motion in space. This may lead to obvious deformities, muscular imbalances, and injury-prone positions. From there, we have a large and comprehensive multidisciplinary team of musculoskeletal specialists that can assist you with your queries. This way, it is not just one head helping with your care. Instead, our east york chiropractic center utilize the full breadth of our in-house team of sports doctors, surgeons, pain specialists, RMTs, athletic therapists, physiotherapists, dieticians and sports chiropractors.
When a Chiropractor Can Help You
Chronic pain

Joint pain

Osteoarthritis

Muscle imbalances

Tendonitis

Planter fasciitis

Sport injuries

Whiplash

Tennis elbow

Golfers elbow

Pinched nerve

Recurrent strain injuries

Herniated discs

Sprains and strains

Frozen shoulder

Carpal tunnel syndrome
Doctor List

Alonzo Roxx Thornhill
Performance Director
Alonzo Roxx Thornhill is one of the most sought-after performance directors in the world. He has worked with many clients, including professional athletes, celebrities, bodybuilders, and fitness enthusiasts. Alonzo's approach is simple but effective: he helps his clients find the best ways to enhance their performance. Alonzo knows how to get the job done by increasing strength, speed, or agility.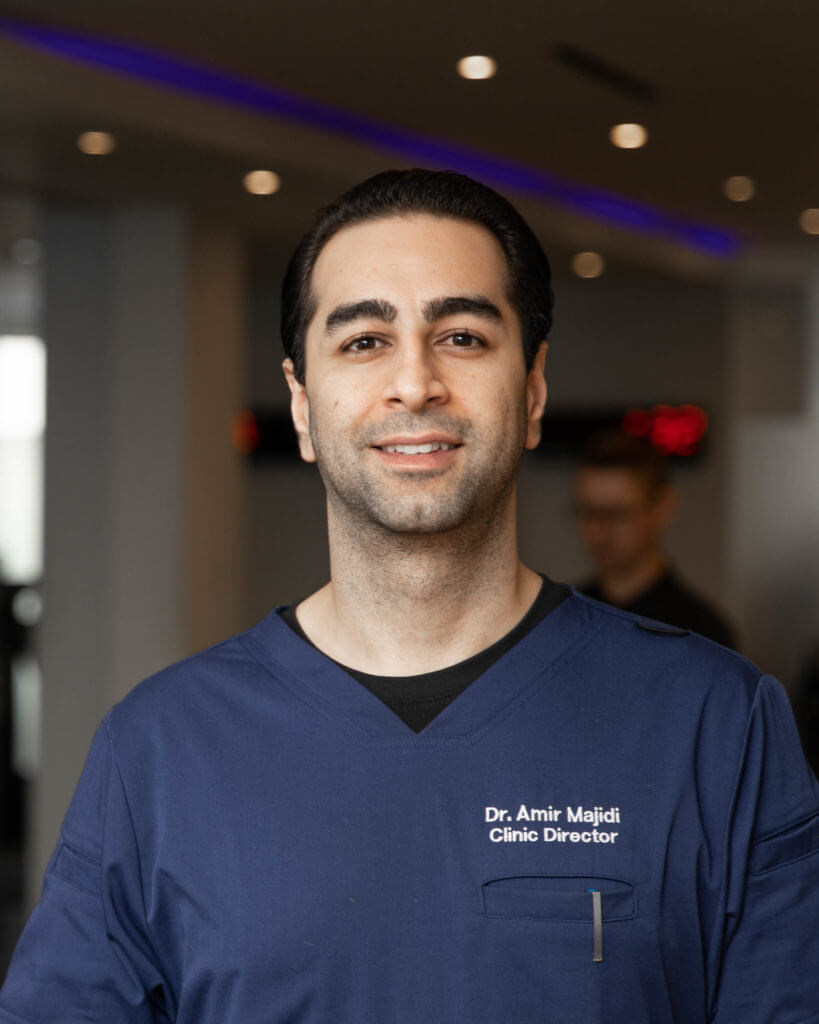 Amir Majidi, DC, BSc
Spine & Extremity Chiropractor; Clinic Director
Dr. Amir Majidi is a certified Chiropractor in Canada and the USA. Amir specializes in the Human Spring Approach and provides treatment, training, and progressive preventative approaches for all musculoskeletal conditions. Dr. Majidi has helped people from all walks of life recover from injuries and improve their overall health.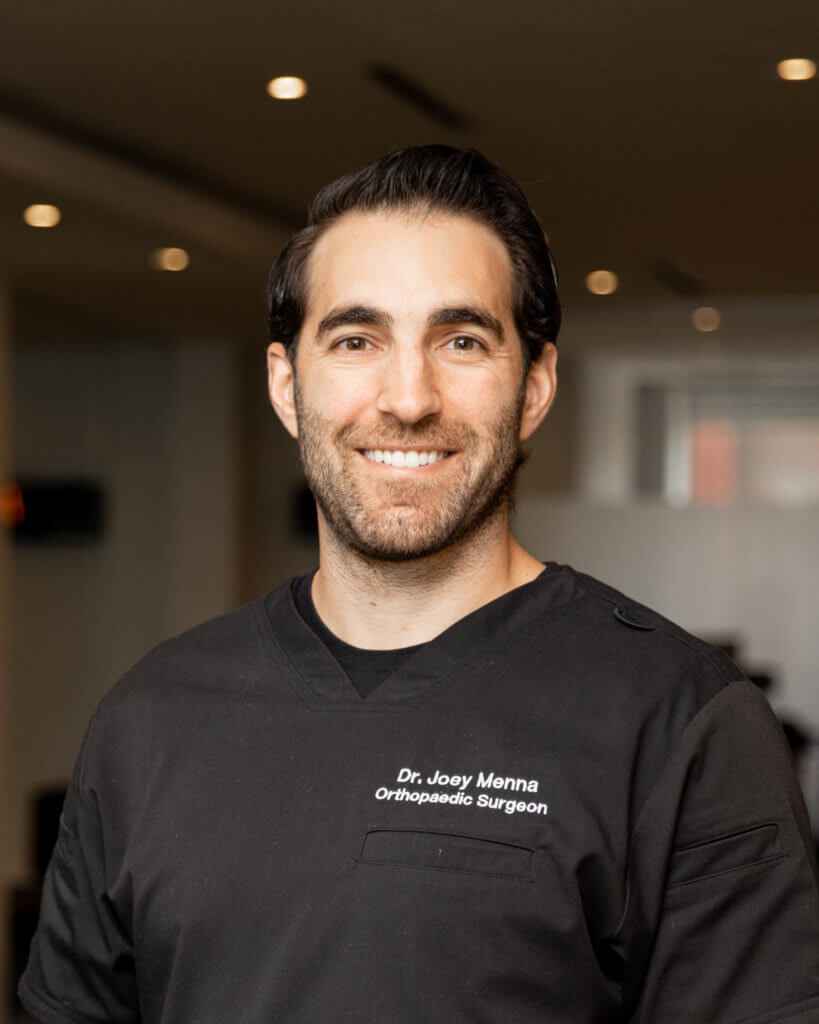 Joseph Menna, MD, FRCSC
Orthopedic Surgeon
Dr. Joseph Menna is an Orthopedic surgeon with subspecialty training in sports, arthroscopic surgery, and joint replacement surgery. He treats any sports-type injuries and is an expert in arthritis management. Dr. Menna utilizes his expertise to find multi-modal ways to treat his patients, ideally keeping them OUT of the operating room.
Reviews
I found the best chiropractor ever! I went to see Dr. Alan Bui, and he has helped me. He is so knowledgeable and takes the time to listen to what you have to say. I would recommend him to anyone!
Dan A.
East York's Push Pounds is your place if you're in pain. The team there, especially Joshua, are experts at finding and relieving sensitive areas. I always feel better after my physio appointments! Not to mention, everyone is so polite and professional. If you need help with pain relief, do yourself a favour and go to Push Pounds.
Helen
I've been going to Push Pounds in East York for about a year now, and I've been seeing Peter for physiotherapy. He is extremely knowledgeable and hardworking. It's apparent that he has a strong love of his job and continually puts the needs of his clients and their general health and safety above everything else. I really appreciate how integrated his treatments are!
Ray