Toronto PRP injection
There are many different Toronto PRP injection services.  Does it make a difference where you get your PRP injection? What is a PRP injection and what does it treat?
Studio Athletica specializes in treating conditions of the muscles, bones, and joints; also known as the musculoskeletal system.  Taken all measures to the gold standard, our patients continue to get results when considering a Toronto PRP injection.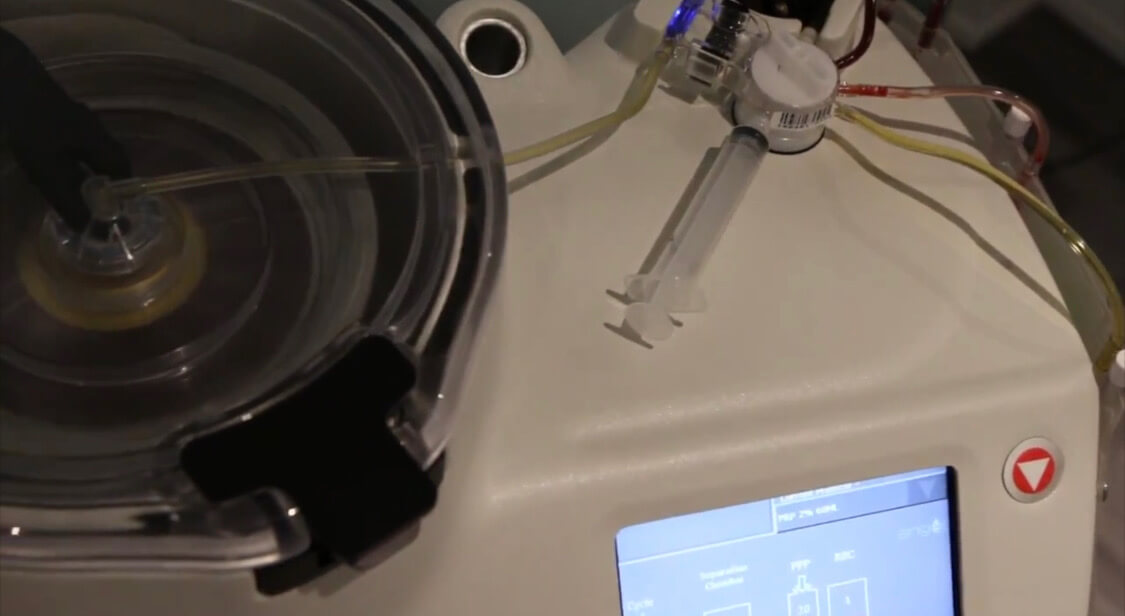 Are there differences in Toronto PRP injection?
Today's science shows there is a significant difference in where patients get their Toronto PRP Injection. Platelet-rich plasma (PRP) injection uses the patient's own blood in an attempt to use the blood's natural healing properties to repair damaged tissue. The key difference is in how much concentration of PRP in comparison to the injury. Without the technology, there is no way of knowing the exact concentration of PRP necessary to your injury.
Where does Studio Athletica stand in comparison to today's science?  Studio Athletica uses the most advanced PRP system in the market today.  Considered to be the gold standard in medicine and for getting a Toronto PRP injection. It allows the specialist to automatically customize how much concentration of PRP depending on the research and injury.   This is why we get the results we do with confidence and use the industry gold standard in Orthobiologics by Arthrex Inc.  The model is the newest in Toronto regenerative medicine and The Angel System is game-changing.   It allows specialists to change the concentration of any PRP Injection by simply dialing it in.
A video of Studio Athletica and a Toronto PRP injection using the Arthrex Angel set to 7% concentration:
Studio Athletica concentration for Toronto PRP injection
Patients are either recommended or want to consult to find out if our Toronto PRP injection is the right treatment option.  The most common use is to repair damaged tissue and to promote repair.  Muscle tears, tendon tears and meniscus damage are the most commonly seen.  There will be more about that further down. The latest research shows that different injuries and tissues require different concentrations of PRP to obtain maximum results.
So, how can I make sure my doctor chooses the correct concentration for my Toronto PRP injection and my particular injury? The answer is simply the doctor cannot.  It's like asking to separate someone to separate a specific amount of a certain alcohol in a mixed drink. So, maybe it is worth considering the gold standard to Toronto PRP injection at Studio Athletica with the Arthrex Angel System. The consultation is covered by OHIP and our wait time is within 1-4 weeks, so what do you have to lose?
Some of the more common injuries for our PRP injection muscle tears, tendon tears/ruptures, cartilage degeneration, ligament tears, and even bone. The PRP injection consists of plasma with higher concentration platelets, normally found in blood.  These working proteins naturally repair our injuries. Contact us today at 416-722-3393 or fax a consultation here.
Prices for Toronto PRP injection?  Why are some only $300-$500?
The prices for Toronto PRP injection is widespread. Patients who have done research know of procedures priced at $300.00 to $500.00.  Understanding the science behind PRP, we can be sure that using the technology which allows the doctor to choose the concentration is not found with these cheaper procedures.  The doctor and patient are not able to select the correct concentration of PRP for their Toronto PRP injection and results may be compromised.
The technology and price at Studio Athletica for Toronto PRP injection
In today's research, when our patients get a PRP injection, it is mandatory and gold standard at Studio Athletica to use correct concentrations of PRP for the right injury.  Different injuries require different concentrations of PRP.  At Studio Athletica, the Arthrex Angel system is the only system in today market capable to digitally and automatically do it.  We are confident it is not the Arthrex Angel at the lower price points as you pay for what you get.
Many patients opt to go non-surgical and try our Toronto PRP injection.  The fee of  the PRP injection is $700.00 to $900.0o depending on the joint and injury with the average being $750.00.  The consultation to discuss if our Toronto PRP injection is right for you is covered by OHIP.  It doesn't hurt to come to have a consultation and find out if our Toronto PRP injection is for you.  You can take our referral form to any walk-in clinic or family doctor and have it faxed to us with the diagnosis. Re: PRP Injection Consultation. 
Patient FAQ for a Toronto PRP injection
OHIP covers all Toronto PRP injection consultations and it takes 30 minutes.  First, all patients require to have a consultation to ensure that you are a good candidate for our Toronto PRP injection.   The procedure is a follow-up, with the appointment may be same week, but no later than 1-4 weeks.  The injection visit takes 1 hour, mostly because of the time it takes to carefully separate the correct concentration of PRP.   It is a quick and easy injection.  The time is spent with the technology separating the correct concentration for your PRP injection.  Depending on the severity of the injury, patients can expect anywhere between 1-3 injections usually performed weeks apart.
How long is the wait for a Toronto PRP injection?
Our wait time is only 1-4 weeks for a Toronto PRP injection and covered under OHIP.  You can request a consultation, just take the referral form and have faxed by a walk-in or family doctor. Re: PRP Injection Consultation.
What to expect after your Toronto PRP injection?
Patients may experience a significant reduction in pain after the first or second injection of our Toronto PRP injection. While most people do not find the PRP injections painful, the discomfort level also depends on the person. So, the overall health and tolerance level for pain and discomfort play a big factor because the actual injection into the joint is simple and quick.
It is very similar to getting any other type of needle.   However, the injection has a concentration of PRP.  For some, the injection between the joints may cause minimal discomfort at the point of injection only. Swelling and some redness are typical.  Some icing at home is advised after injection for soreness.   Overall, many patients see an improvement in their symptoms after treatment with PRP injections. Not everyone is a candidate for PRP injections. To see if PRP injections are right for you, please arrange a consultation with one of our specialists at Studio Athletica.
Why Studio Athletica For a Toronto PRP injection?
The Toronto PRP injection team of medical specialists have expertise in Regenerative Medicine who commit to using the industry-leading equipment.  Our procedural medicine specialists include an Orthopaedic Surgeon, Interventional Radiologist, and Pain Medicine Specialist.  You can read more about our team here.
Video of a Toronto PRP injection for Achilles tendon rupture
A video of a Toronto PRP injection using the Arthrex Angel system to perform a PRP injection at Studio Athletica.  Be sure to follow our Instagram page: @studioathletica for live stories of procedures and updates.  A PRP injection of Achilles rupture below at our facility:
Achilles tendon rupture is a complicated injury and having a reliable facility to do the PRP, rehab, and training may not always be easy to find.  This is why we take the time to explain to patients and if you have any further questions, please request a consultation here covered by OHIP.
Gold standard: Arthrex Angel & Ultrasound guidance for Toronto PRP injection
The Toronto PRP injection requires an ultrasound during the procedure;  as a result this allows the doctor to examine the tear with a high degree of accuracy and precision. When topics of technology and Medicine present, because Studio Athletica believes in the best quality over quantity.
Orthopaedic surgeon reviews the Achilles tendon rupture under ultrasound prior to injection #2.
Toronto PRP injection for tendon tear/rupture.
Toronto PRP injection is an effective treatment option for tendon injuries and Platelet Rich Plasma PRP injection. For example, one of the more common tendon injuries is tennis elbow.  The micro-tears of the tendon that join the forearm causes a painful condition of the elbow. The forearm muscles and tendons become damaged from overuse, which includes repeating the same motions again and again. This leads to pain and tenderness on the outside of the elbow and a weak grip.
Other PRP Injection Tendon Tear / Rupture and Toronto PRP injection:
Another common Toronto PRP Injection is for Achilles tendon tear or rupture.  Other tendon tears or ruptures that will be effective for a Toronto PRP Injection include PRP for Patellar tendon tear and PRP for Rotator cuff tear. Many patients opt to go non-surgical at Toronto PRP Injection.  The cost of the PRP Injection for tendon tear/rupture is $700.00 to $900.00.
Toronto PRP injection For Osteoarthritis
In comparison to PRP injection for tendon tear, Toronto PRP injection for osteoarthritis is not as common. Prior to surgery, more people opt for a PRP injection and try to treat osteoarthritis.  Over time, osteoarthritis occurs when the protective cartilage on the ends of your bones wears down.
Arthritis can occur with any joint in your body but primarily diagnosed in the knees, hips, hands, and spine. To help, it is smart to maintain a healthy, active lifestyle and to lose weight.  Fortunately, our performance team is there to help and make this journey easier for clients.  We may recommend other modalities of treatment including bracing, pain medications, and movement exercises. Symptoms of arthritis first present after joint movement.  Then, the joint becomes tender with pressure and stiff.  The patients continue to lose the flexibility of in their joints.   Patients feel a sensation of a grating in the joints, which then follows by a permanent deformity when the formation of bone spurs occur.
The focus of Toronto PRP injection for Osteoarthritis
The primary goal for Toronto PRP injection is to relieve pain and promote repair. The effects of injection are to try and improve the way the joint functions.   The platelet-rich plasma (PRP), is a natural protein use to slow down of progression of damage to cartilage and sometimes even to repair.